Visottica Comotec has launched its new transparent multi-functional lubricant oil. Unlike traditional oil, VILube leaves a clean film that does not attract dirt.
It's available in 2 versions created to come along customer's' needs: box containing 20 pens of 12 ml each and a 1Lt bottle.
1 Lt bottle is suitable for industrial use where there are facilities to measure out its application.
The box containing 20 pens of 12 ml each, is more practical and it's suitable for optical stores, assembly and finishing laboratories, prototype and sample laboratories. Each pen has a small doser that allows the oil to be applied at a precise point without greasing the eyeglass and it's available for personalization.
It's recommended to use it with all kind of products and before applying it, please refer to the Technical Data Sheet of Visottica Comotec products.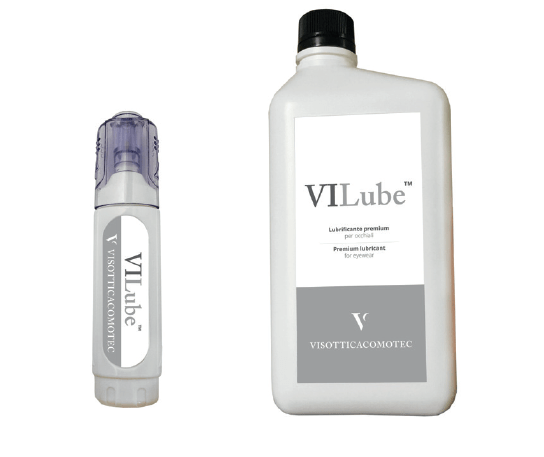 For more information, please contact our team at sales@visotticacomotec.com.